Everhart Lumber Company began as a family-owned lumber company and building center "Everhart & Gray Lumber Supply," dating back to 1966 when Wayne Gray, Favis Everhart, and Thayman Everhart bought the company from the Trotter family. The present owners, Danny McFalls and Deborah (Everhart) McFalls, bought into the company in 1984 and became sole owners of the company in 2005. Upon acquiring sole ownership, Danny and Deborah changed the focus of the company's products and services to specialize in high quality specialty timber and furniture products as well home décor items.
Everhart Lumber Company is located in Tellico Plains, Tennessee, a town steeped in the lumber business. Records and photos from the late 1800s document the tradition of the timber industry which created a booming town in the valley of the Tellico River, at the edge of thousands of acres of mountain forest. Everhart Lumber operates on a site where lumber operations have occurred continuously for over 100 years. These past operations were described in 1912 as "the largest lumber mill in the South" as the Tellico River Lumber Company Plant, owned by Babcock Land and Lumber Company.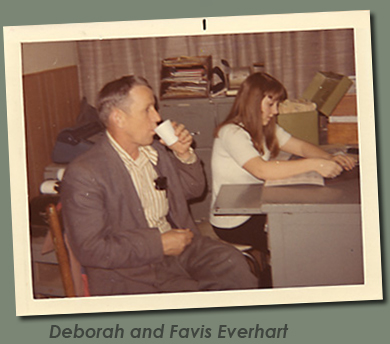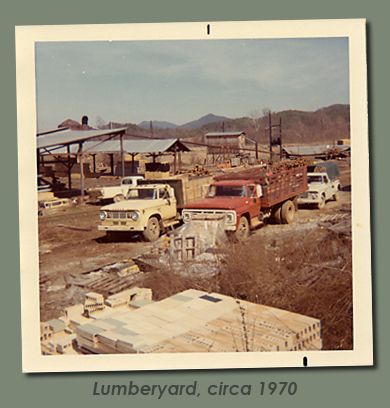 Today, Everhart Lumber Company focuses on offering Ready-Made and Custom-Made Furniture from unique character woods such as black walnut, figured maple, flaming box elder, eastern red cedar, teak, and other wood types. Provided also are extra wide wood slabs for our customers that want to make their own furniture.

Our building supplies have expanded to offer more custom-made barn-wood style doors, mantles, and Barnwood and Harvest wood paneling. Our inventory has increased for wooden home décor items such as charcuterie boards (serving trays/cutting boards), wine caddies, trays, and carved bowls. And, lastly, we have expanded our line of teak wood furniture and carved art to meet that need for the finished look of the home for our customers. Please visit our showroom in Tellico Plains to view the furnishings or contact us for more information.